Functional and Comfortable Office Building, Located in Front of Meguro Station
Meguro, where is located close to Shibuya and Shinagawa.
The former being a place where people representing the culture of their times have always been gathered, and the latter currently attracting people's attention as a new place of foothold in Tokyo.
The location and variety of public transport to the center of Tokyo support the potential of the business leading ahead of others.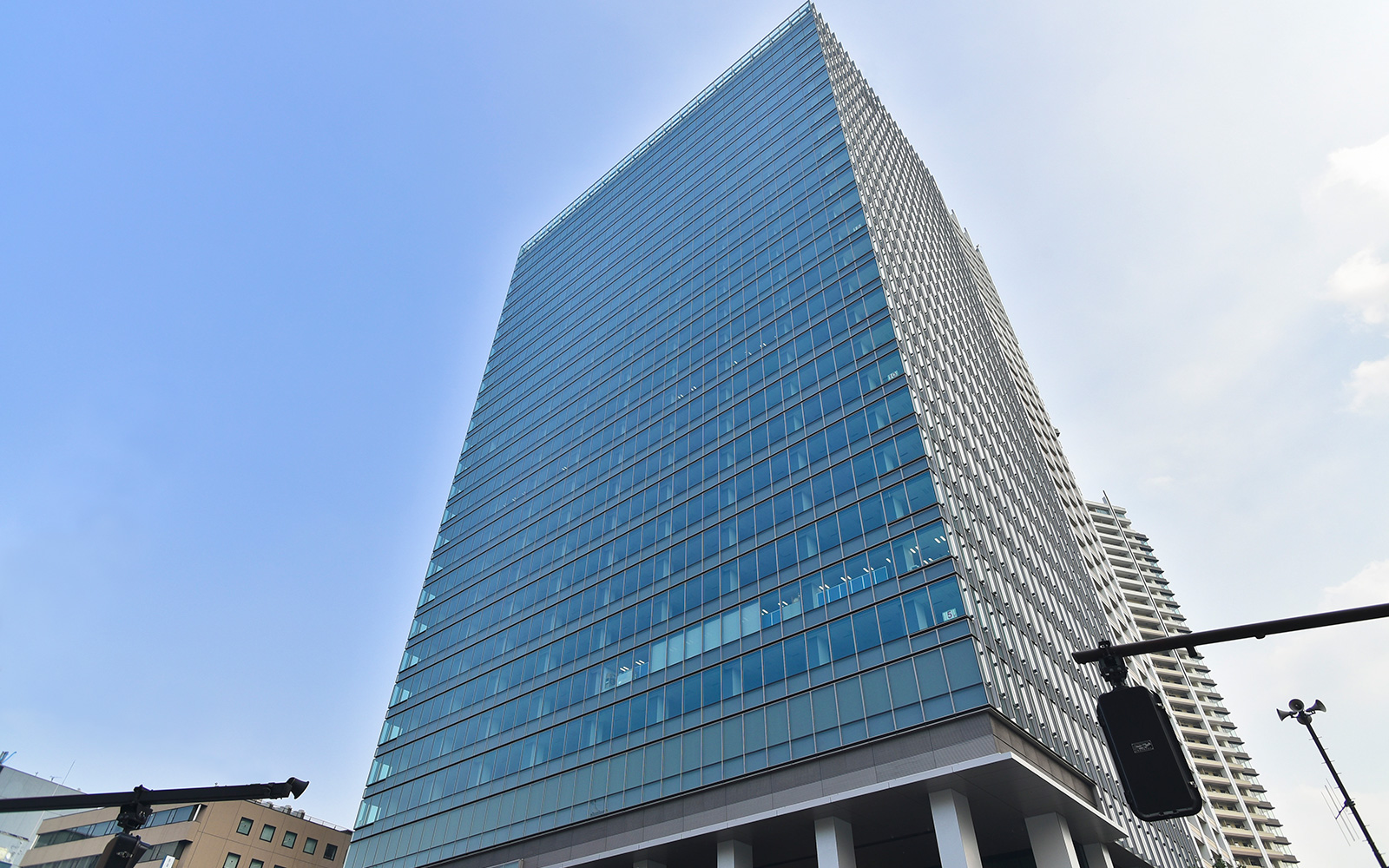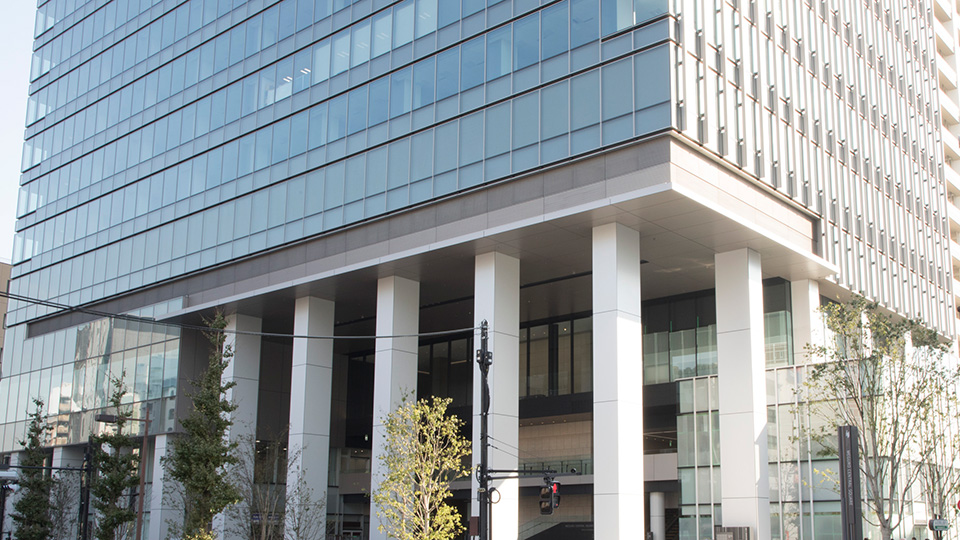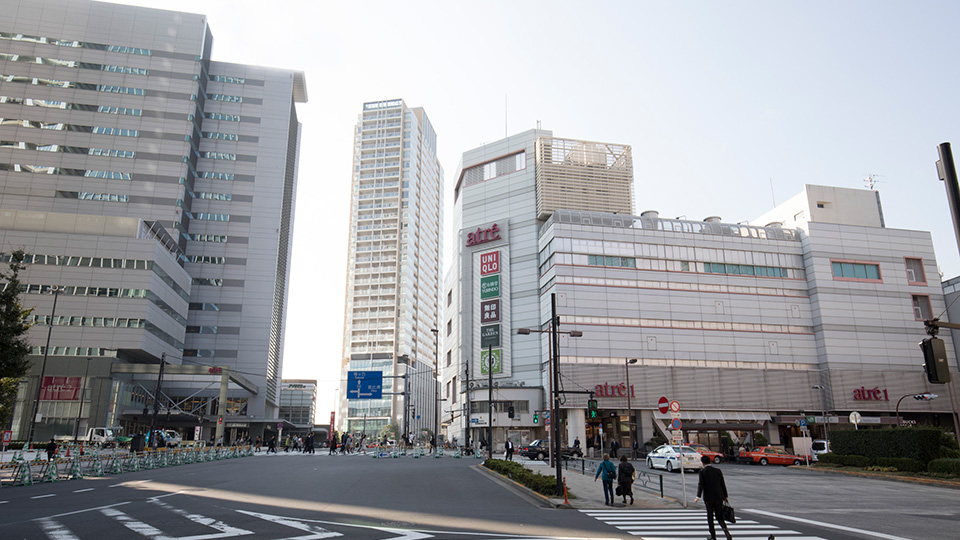 Route from the station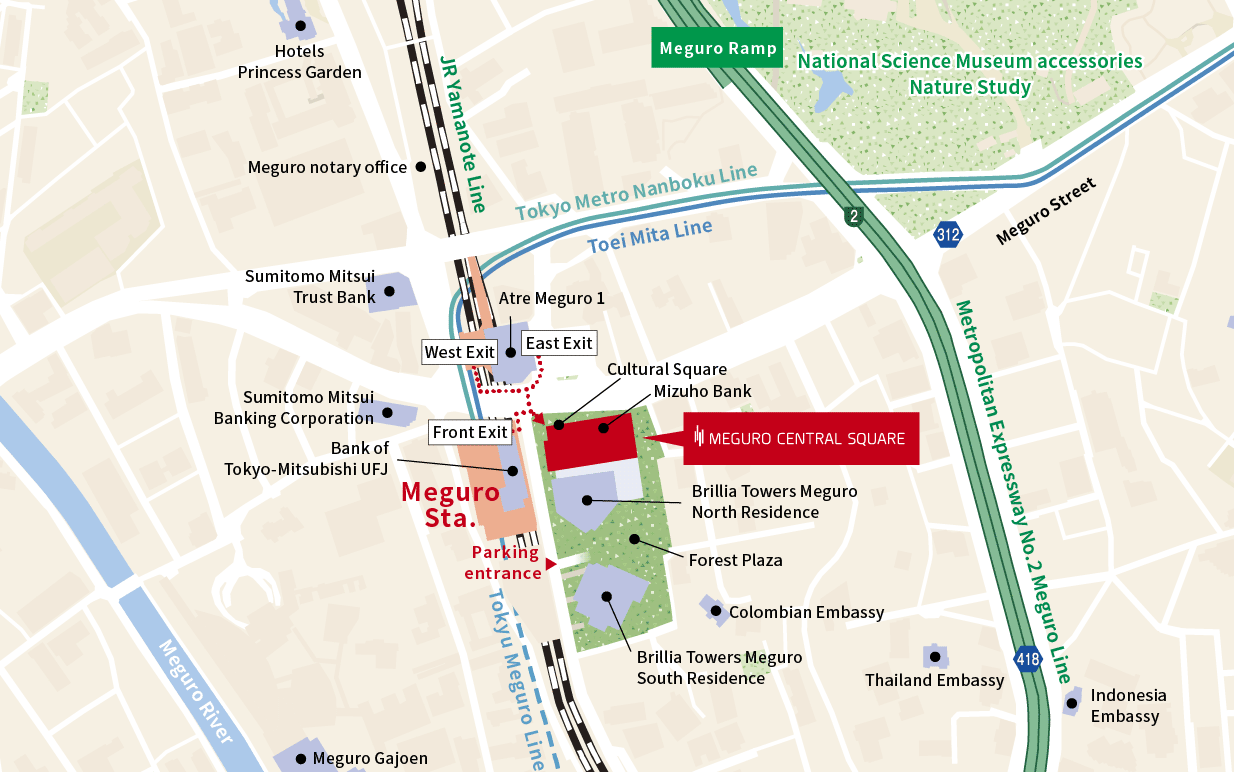 Overview
Facility name
MEGURO CENTRAL SQUARE
Location
3-1-1 Kamiosaki, Shinagawa-ku, Tokyo
Number of floors
2 below ground, 27 above gorund, 2 tower floors
Structure
Steel Structure, part steel reinforced concrete structure / reinforced concrete structure (Seismic control structure)
Maximum Height
125.55m (Office Tower)
Site Area
11,674.37m2
Total Floor Space
127,600.38m2 (Entire building complex)
73,170.42m2 (Office Tower)
54,429.96m2 (Residential facility: North Residence)
Floor Configuration
3rd floor (Entrance hall) 5th - 27th (Offices)
Ceiling Height
2,800mm
Raised Floor
h=100mm
Floor Load
(General area) 500kg/m2
(Heavy duty zone) 1,000kg/m2
Private Floor Space
(Lower floors) 1,776.58m2
(Higher floors) 1,841.31m2
Rental Divisions
4 divisions
Ceiling System
600 x 600 grid ceiling system
Lighting
LED lighting (Desktop average illumination 700lx)
Electric Capacity
Outlet capacity 50VA/m2
Air-conditioning Equipment
Central heat source and VAV system
Security Installations
Card reader installed at the all door (1 installed in each of the 4 divisions)
Disaster Prevention Functions
ITV cameras installed in each elevator, security guard on-site 24 hours a day, Emergency power generators, space for tenants' emergency power generators, Fixed power supply from cogeneration units in times of power outage.
Others
Two 700kw cogeneration units, use of waste heat (Cooling, heating, hot water supply)
Number of Elevators
(Lower level bank) 3rd, 5th - 17th floor: 6 with a capacity of 24 people
(Higher level bank) 3rd, 17th - 27th floor: 6 with a capacity of 24 people
(Emergency use (people / cargo)): 2 with a capacity of 24 people and 4 with a capacity of 15 people
Parking
Regular parking space: 10 vehicles
Mechanical parking system: 158 vehicles (For monthly and hourly parking)
Design / Construction
(Basic Design) Nihon Sekkei, Inc.
(Implementation Design) Taisei Corporation and Takenaka Corporation design consortium Party responsible for office building. Takenaka Corporation.
(Construction) Taisei Corporation and Takenaka Corporation construction consortium Party responsible for office building. Takenaka Corporation.
Planned Completion
End of November, 2017