Entrance
The office entrance materializing the dignity and functionality of the office fit for the center of Tokyo.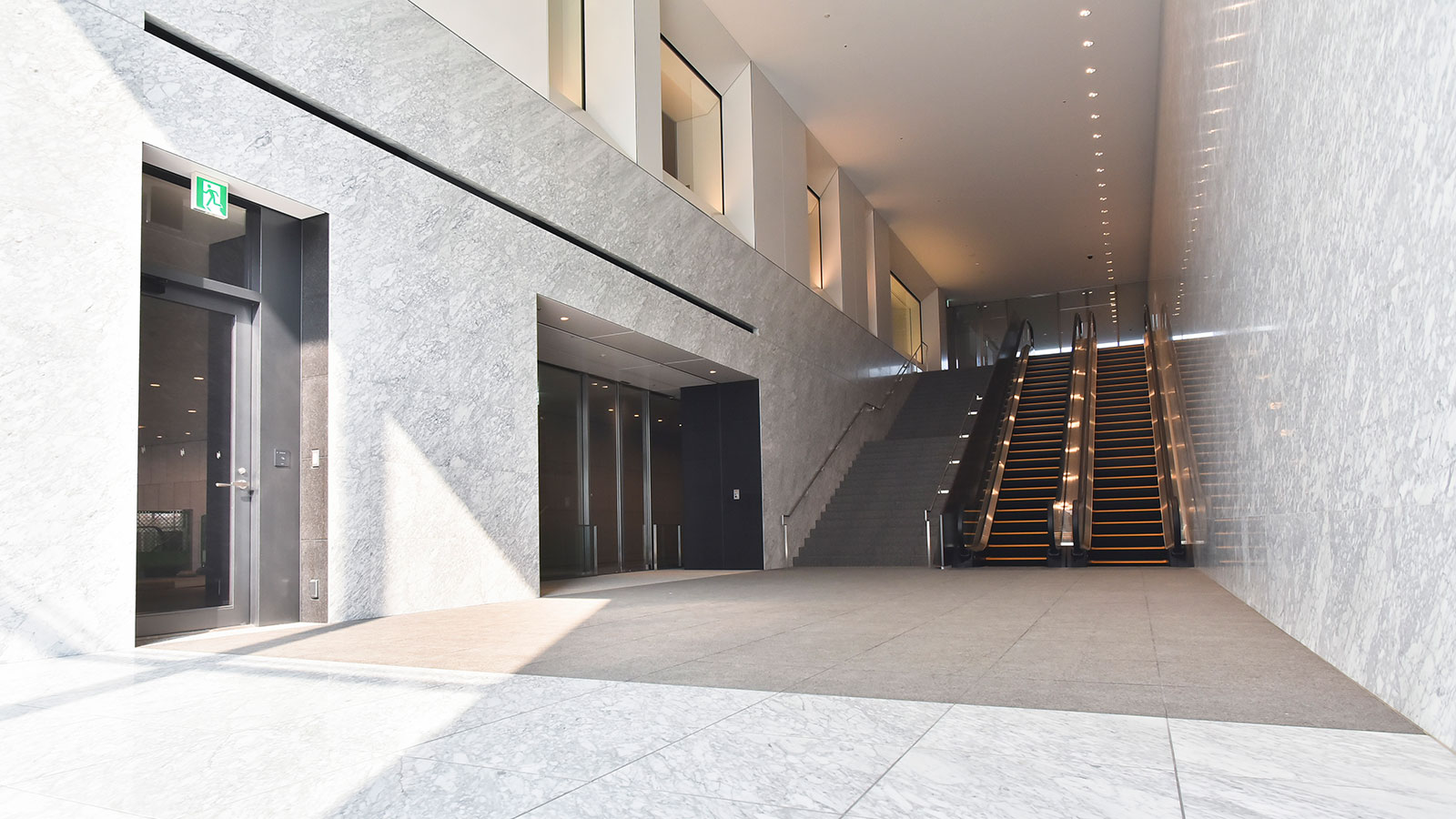 The office area is clearly separated from public area. On the third floor are a reception area and an elevator hall with flapper gates. We pay attention to security measures as well as to the looks of the office at the central Tokyo.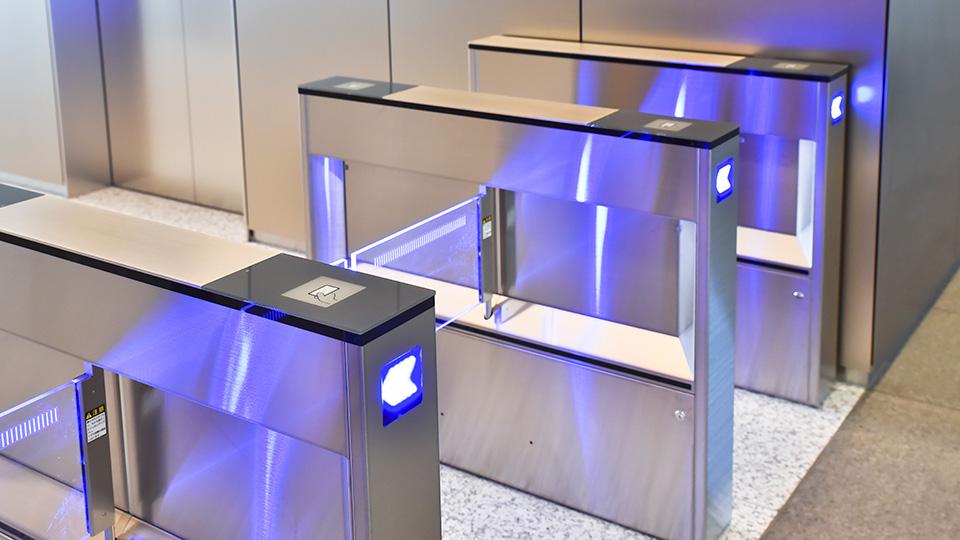 Public Space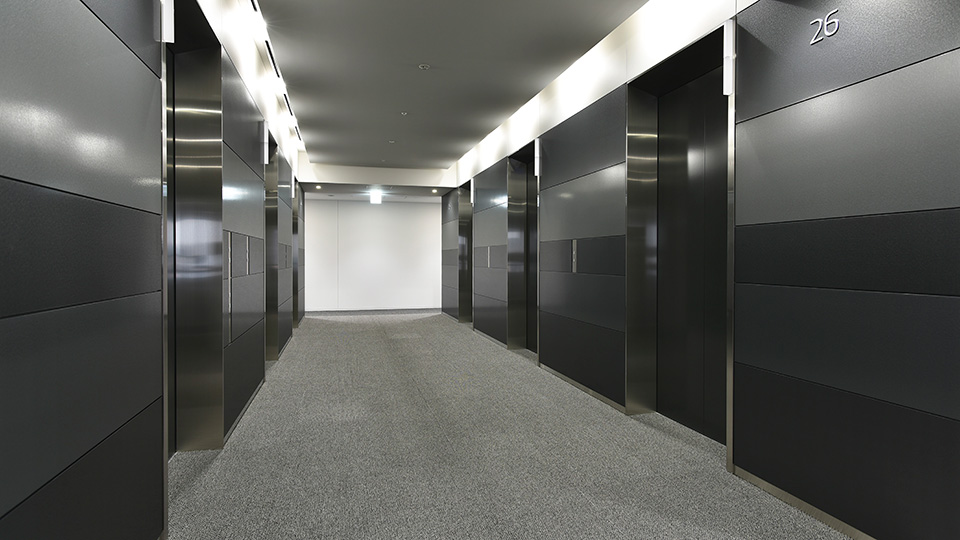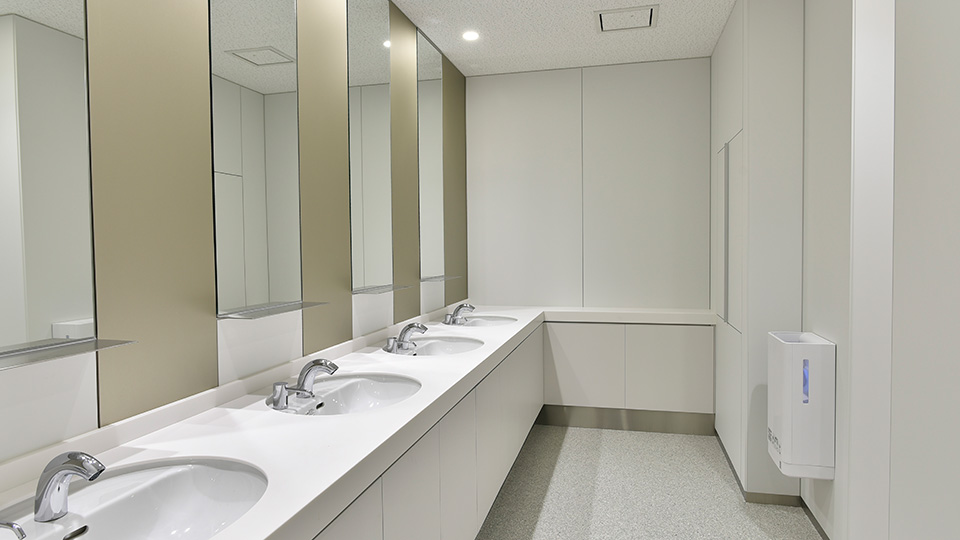 We finished the elevator hall with chic color tone suits the office in central Tokyo. We care for the comfort of the users; for instance, the ladies' rooms are equipped with convenient powder corner for makeup, separate from the toilet booth.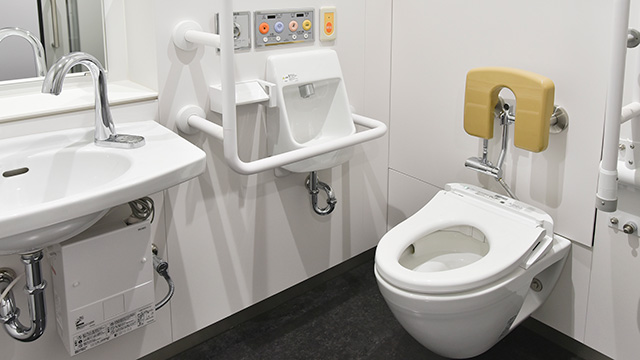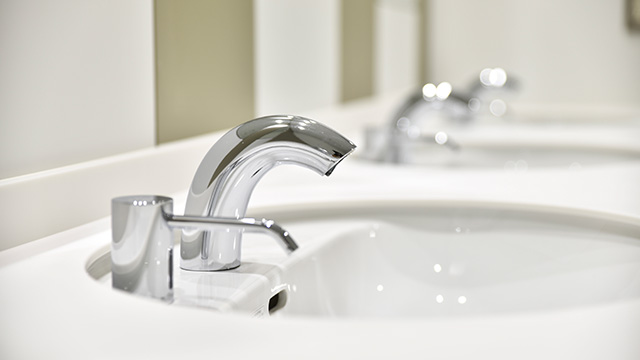 Office Space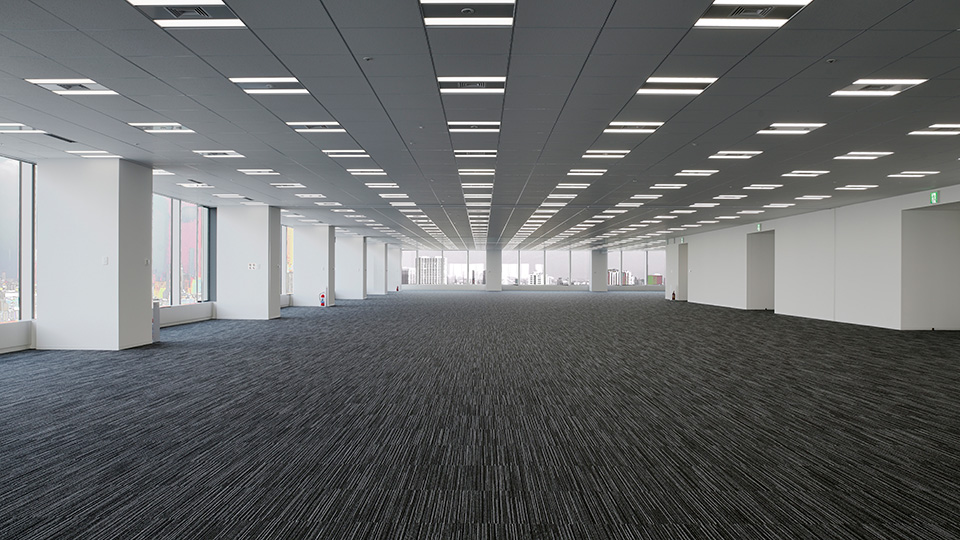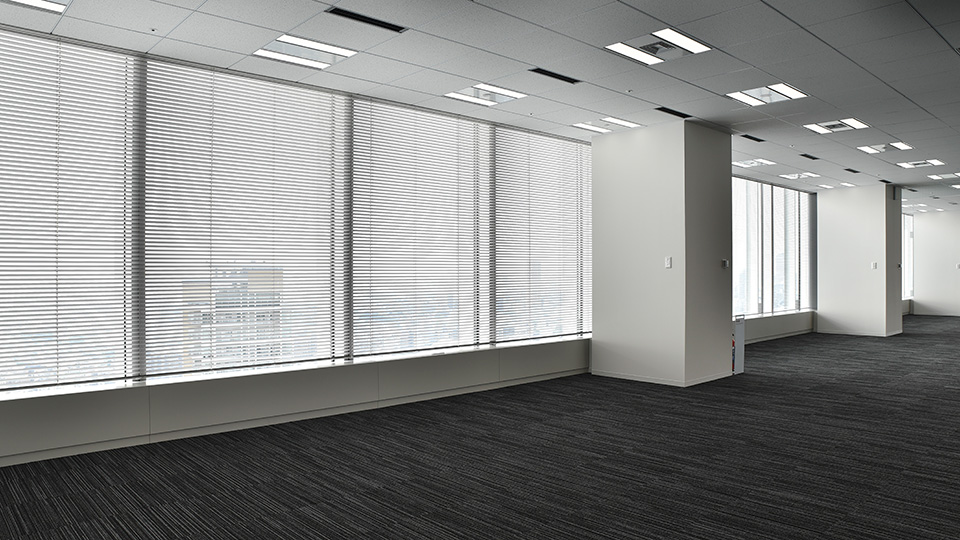 The ceilings are 2,800 mm high. The wide windows fit in the openings are 2,390 mm tall and present magnificent outdoor view. Rich natural light brings brightness into the room. The squarely shaped indoor space of 1,776.58 m2 provides open office environment with good visibility and no sense of oppression.